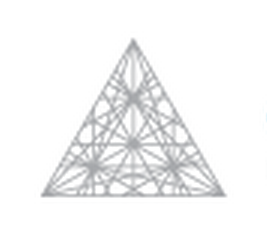 A couple of weeks ago I was listening to an hour-long segment on CNBC with Warren Buffett. He brought up a great point about the type of investments he prefers and the difference between an investment versus a speculative trade. I feel what he mentioned is worth sharing so here it is.
He stated that he prefers to hold an investment which is earning money and generating cash flow. Meaning he prefers to own equities of companies which generate income for its shareholders versus a commodity which  does not generate any revenue.
While Mr. Buffett said that gold is a commodity everyone should own some of, he also clearly stated that buying a commodity in hopes that someone will pay you more for it later is purely speculative. Lets face it, would you rather own something that paid you monthly or annually a cash dividend or something that might go in in value, but may also lose value?
Investors and traders are primarily focused on purchasing gold stocks, physical gold via ETF's, gold bars and coins which none of these provide any income the holder. But after doing some in-depth research I have found another way to invest in precious metals and commodities that will not only give you exposure to the gold, silver, and oil sector but it can also generate a monthly income stream to your portfolio.
Through Gabelli closed-end funds like the Global Gold, Natural Resource & Income Trust (GGN), or Natural Resource, Gold & Income Trust (GNT) you can get the best of both worlds.
Each fund is currently providing a 10% annual dividend paid out in monthly distributions. The Fund's investment objective is to provide a high level of current income. The Fund's secondary investment objective is to seek capital appreciation consistent with the Fund's strategy and primary objective. Under normal market conditions, the Fund will attempt to achieve its objectives by investing 80% of its assets in equity securities of companies principally engaged in natural resource and gold industries, and by writing covered call options on the underlying equity securities.
If you don't know what covered calls – Explained Below:
A "covered call" is an income-producing strategy where you sell, or "write", call options against shares of stock you already own. Typically, you will sell one contract for every 100 shares of gold or oil stock. In exchange for selling the call options, you collect an option premium.
With the US stock market slowly nearing a bull market top and with commodities trading at multiyear lows we should eventually see a shift in money flows out of stocks and into commodities. With rising commodity prices resource base stocks should start a new bull market that will send these funds dramatically higher in value while still paying a juicy dividend income.
In conclusion, if you want to invest in precious metals long-term I think owning an income strategy based around that investment is a great way to add diversification and income to your portfolio. Learn more about trading ETFs, funds and copy every trade I place with my own money at www.TheGoldAndOilGuy.com
Chris Vermeulen
Disclaimer: I currently own shares of GGN
https://www.thegoldandoilguy.com/wp-content/uploads/2015/04/gamco.png
246
267
admin
http://www.thegoldandoilguy.com/wp-content/uploads/2014/11/tgaoglogo.png
admin
2015-04-12 18:16:55
2015-04-10 15:19:01
True Investments VS Speculative in Gold & Oil