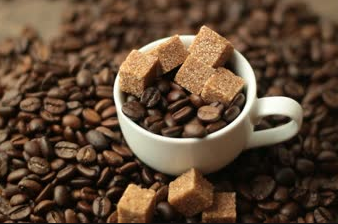 As traders we are always on the hunt for new trade ideas poised and ready for big moves. And back on Dec 17th 2015 I shared a sweet trade idea publicly on my blog and other financial websites.
If you want so see much more detailed charts and analysis from Dec 17th visit my blog page as it paints a clear picture: http://www.thegoldandoilguy.com/a-sweet-trade-setup-for-the-holiday-season-tis-the-season/
Now, as of Jan 2016 I would like to update on this trade because I feel one of the biggest moves for this trade is going to take place within a few days.
Daily Chart of Sugar
As you can see in the chart below sugar price formation has turned bearish. With price testing support once again we could very well see another bounce before a breakdown. Also, with Valentines just around the corner there could be some speculative buying in sugar in anticipation of an increase in demand.
We have seen some strong rallies the second half of February the last few years but not enough to call it any type of tradable trend if you ask me. And with REAL sugar not being used in anything anymore after being replaced with the fake chemical sweeteners it kind of voids the need for sugar during Valentines Day making it a wash.
There are a few ways to play this. You can do what I do and trade the sugar contract using CFD's. I do this with AVAFX as I like being able to trade smaller position sizes than that of a full futures contract. Or you can trade the SGG sugar ETF, you will need to have a margin account and be approved for short selling as we want to profit from the falling prices.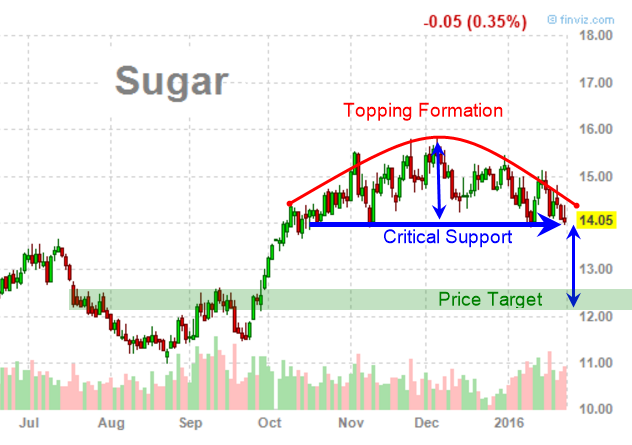 Trading Conclusion:
In short, sugar looks poised and ready for a breakdown in price to test the $12.50 level over the next month. This is just one of many trades myself and fellow subscribers to my newsletter have taken recently.
Recently we have closed 10 trades and 8 of those were winners and we still have another winning trade open as of this article.
Join Us Today & Make 2016 Winning A Year For Your Trading Account: www.TheGoldAndOilGuy.com
Chris Vermeulen
https://www.thegoldandoilguy.com/wp-content/uploads/2016/01/coffee.png
224
338
admin
http://www.thegoldandoilguy.com/wp-content/uploads/2014/11/tgaoglogo.png
admin
2016-01-27 07:07:07
2016-01-26 20:47:31
The Sweet Holiday Trade Is In Play & In The Money!