New Technical Trading Mastery Book Is Big Success & Surges On Amazon
December 24th, 2013 at 1:24 pm
Have you ever had something really good happen and you feel like you need to pinch yourself to be sure its true? Well two days ago (Sunday) I sent out an email announcing about my new book "Technical Trading Mastery – 7 Steps To Win With Logic" which is now available on my website and Amazon.com.
By the end of the day yesterday my book went from bring the last ranked #4,600,000+ and its now at #2,735. This may not sound like anything special but if you knew the details, most of the books that have sold have been the digital version on my website and not pre-orders on amazon. The 1000 books available at amazon that have the free bonus offer on the back page are almost sold out. So if you like to read your books the old fashion way (The Way I Do), then order yours now.
I'm sure sales will slow once I close my unbeatable special bonus you get with the purchase of my book before Jan 1st., but it sure is exciting to see. Everyone is getting the book and if you have not done so you need a copy to kick start your 2014 trading and investing.
Order the book: Click this link
SEE SUNDAY'S SPECIAL BOOK OFFER BELOW:
Technical Trading Mastery Book Now Available
My new book "Technical Trading Mastery – 7 Steps To Win With Logic" is now available for you on my website Order Digital Version Here. In two months the paperback will be on Amazon.com Pre-Order on Amazon.
I am going to tell you about something really special. But first let me tell you about the book itself.
I have been planning to writing an investment/trading book for you for years and believe you will be really happy with it once you get it. Unlike most trading books that are like big encyclopedias full of the same concepts explained in a different way, my book is going to show you a new way to analyze the markets to find low risk trading and investing opportunities. My new style of analysis I call INNER-Market Analysis along with what has actually worked for me over the years are covered in detail.
You will find my process of knowing what to trade, my specific indicators and strategies in the book to be simple, unique, and exciting. Its everything I have used to manage my money and navigate big swings in the market with great success.
This is really logical way of trading not only makes sense but you can implement some of it to your trading literally overnight.
I wrote the book for you to be able to read it in two or three sittings and I share with you my story of becoming a trader which I've never shared before. I think that you will enjoy reading it as much as I did writing it for you.
To order the book go here.
Special Bonus for Buying the Book
Starting in January I will be starting a monthly newsletter for investors. As you probably know monthly investment newsletters are the standard product in the investment advisory business and most of them range from $97 to $500 a year.
But, because this is my first book jam packed with the best of everything I know and use today, and the fact that I am extremely happy with how it turned out I'm just going to let you have a lifetime membership to my investment newsletter for free as a special bonus if you buy the book before Jan 1st.
In this monthly investing newsletter you will receive my big picture market analysis using all the indicators, tools, tips and techniques explained in the book. The only thing better than learning new trading techniques through a book is by seeing them done live in the market for you to follow.
I do run a business and will be selling this newsletter in a couple weeks, but I would rather use it as an incentive to get you to buy my book right now. We all know that building long-term relationships with clients/new trading buddies is all about providing the best value for the best price.
I can tell you that a few of my competitors heard what I am doing here and it's creating some controversy with other investment writers and advisory services.
What they do not know that I like to offer people real value they can't refuse – not through tricks – but by offering things that have so much value that at the price I offer them one would have to be a fool not to go for it.
Over the next 9 days I expect to sell a few thousand copies of my book to my 25,000+ followers. Here's the catch and why I am offering this special to buy the digital version. I was only able to get 1000 books printed and shipped to Amazon with my publisher. It's a long story, and the good news is there will be more books printed and shipped to the warehouse shortly after, but without the free lifetime newsletter membership offer. So with the paperback book being limited I wanted to extend my book in a digital version on my website at 50% off the retail price + plus the lifetime membership to my new investing newsletter.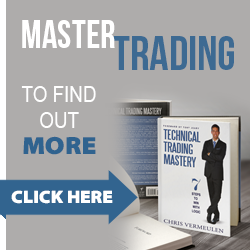 I believe that those who benefit the most in life and business are those that truly help as many people as they can. And for me that comes from providing people with great information for the price they pay and also by giving people high quality usable free information too.
I've been online since 2001 and have a big following due to this philosophy.
Also I truly believe that this book will help everyone who reads it in some way, shape, or form. I cover a lot of key areas of trading we all must focus on improving including myself.
How to Get Your Special Bonus Free
All you have to do is go to my website Here To Buy The Book and I will have your email for sending you the monthly investing newsletter.
You can also pre-order the paperback from Amazon.com to get one of the first 1000 books with the free investing newsletter information on the back page. Pre-Order At Amazon.com
Now I'm only going to offer this bonus to you for the next few days, because I do plan on selling this newsletter so I have to stop just giving it away at some point.
So go ahead and order the book today.
Chris Vermeulen
AlgoTrades.com
TheGoldAndOilGuy.com
TheTechnicalTraders.com