A Trading Strategy That Makes Sense And Is Simple To Follow
My focus is on trading short-term swing trades that last 5 – 90 days. This allows us to take advantage of quick explosive price movements in the market each month like clock-work. These wave-like patterns are too small for hedge funds to take advantage of and are too lengthy for day traders. This provides us with high probability trading opportunities that we can take full advantage of.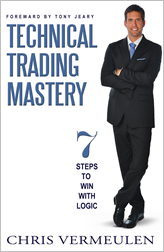 Through the use of inverse exchange-traded funds, we can generate profits when stocks fall in value (bear market), which is what the later half of 2016 and 2017 looks like is going to happen. These inverse funds rise in value as the underlying investment fall, and because prices always fall quicker than they rise, large gains can be made quickly. Do you want your trading and investment accounts to double when everyone is losing money? Who wouldn't!
Here are all the recent trades that have been closed both winner and losers. As you likely know 2014 and 2015 were exceptionally hard years to trade as I explained in my video on the home page of this website.
Things are starting to get really good again and the second half of 2016 and 2017 should be AWESOME, but large caps have not yet truly broken support until then we will trade with caution and have these short-term trades of recent.
SAMPLE – Daily Market Commentary
&

Forecast