ETF & Stock Trading, Index Trading & Investment Ideas Newsletter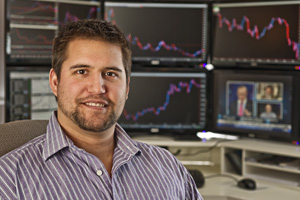 I'm Chris Vermeulen, founder of TheGoldAndOilGuy.com where I provide you with an unparalleled ETF and Stock investment ideas complete with pre-market videos, daily chart analysis and position managment. My strategy is unique, because it provides low risk entry points through the use of chart patterns, volume analysis, market sentiment, and cycles. Which eliminates most of the downside risk for investment ideas before we take a position.

Start understanding how to profit from market volatility using ETF's - Join Now
This is a comprehensive "look over my shoulder" investing research newsletter, meaning you get to know the trades I'm actually taking. While placing such trades, I walk subscribers through the entire process from my entry, to the eventual exit, keeping things as simple as possible for even the most novice investor.
I have been actively fine tuning my trading strategy year after year improving my timing, entry and exit points, as the market evolves. My focus is on trading with the overall market trend and to spot new bull and bear markets within various sectors, indexes, commodities and currencies. My swing trades typically last between 1-6 weeks in length looking to capture gains between 3 - 15%. This is what makes my newsletter unique and profitable over the long run, not to mention Extremely Accurate.
Several big plays should unfold in 2013 and I am looking at the SP500, DOW, Precious Metals, Oil, US Dollar, Bonds and Emerging Markets. I focus mostly on exchange traded funds (ETF's) but also cover the the occational company when opportunities present themselves.
As a loyal subscriber you will learn to understand the financial market as a whole. My proven trading research is CLEAR and SIMPLE to follow. The pre-market videos and daily updates are there to help the more aggressive trader take advantage of smaller moves on their own, while providing constant market commentary and education to the more novice investor. My analysis allows to you know where the market is likely to move next so you know what to expect. My forward thinking and forecasts drastically eliminates trading emotions making investing an enjoyable and more profitable experience.
Daily Pre-Market Analysis Videos
Daily Market & Position Updates
Insight on Inter-Market Relationships
Index and Sector Analysis
Commodity and Currency Analysis
ETF & Stock Watchlist
Investment & Trade Ideas
Detailed Trade Alerts (Entry & Exits)
Weekend Market Forecast Report
FREE Real-Time Charting

My Trading Method
When looking at charts I tend to jump between different time frames in order to get a solid understanding of the trends in place along with support and resistance levels. The time frames I use on the charts will range from the weekly all the way down to the 10 minute and sometimes the 1 minute chart.. But dont worry because I do all the research and analysis and provide it to you through market commentary and investment trade alerts.
The 2 Best Trading Strategies Combined
Low Risk Investing Strategy:
I strongly believe that short-term investing (trade length 5-60 days) allows us to take advantage of very large price movements in the market by trading with the trend. These trends are too small for most fund managers to take advantage of and, at the same time, too lengthy for day traders. This offers exciting opportunities for those who can take advantage of them!
High Probability Momentum Trading Strategy:
Identifies pivot bottoms and tops while providing the best risk/reward scenarios during a sideways market. Recognizing the current market trend whether it is up, down or sideways is crucial to a investors success and what this market research newsletter provides.


Using key support and resistance levels along with extreme market sentiment readings allows us to identifing pivot points lasting 1-5 days. This gives us the ability to quickly take advantage of high probability opportunities on a regular basis. 
US TRADING IDEAS

Gold & Silver - GLD, SLV
Gold Stocks - GDX
Crude Oil - USO
Natural Gas - UNG
Index Trading - DIA, SPY etc...
Volatility Index - VXX
Bonds, Foriegn Investments
US & Canadian Stocks
And more...

CANADIAN TRADING IDEAS

Gold & Silver - CEF.A
Gold Stocks - HGU, HGD
Crude Oil - HOU, HOD
Natural Gas - HNU, HND
Index Trading -XIU, HXU, HXD
Volatility Index - VXX
Bonds, Foriegn Investments
US & Canadian Stocks
And more...
Some Concluding Thoughts
There are thousands of investors who have failed to reach their dream of making consistent gains or being able to trade full time, because of various reasons.
The problem I have found, from watching hundreds of traders over the years, is that they either don't have enough experience looking at charts and/or because they don't have the discipline to follow a trading strategy because they get caught up in their emotions.
Most of the successful traders I know focus on the basics of trading.  In short, they trade with the trend, wait for opportunities which have the highest probability of winning and they manage their positions following a clearly definded set of rules.
So, if you're a investor who is not making as much money as you think you should be… or you're new to trading and want to start off on the right foot, then this is the perfect newsletter for you.
My daily and weekly reports are always full of trading tips and education to help make you a better investor.
Whether you are a seasoned day trader, investor or completely new to the world of online trading, you have found a trading service that will not only provide quality investment ideas but provide education on a regular basis.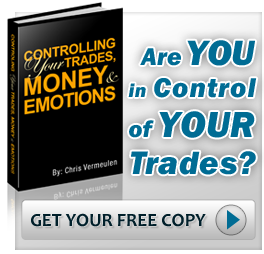 Recent etf trades:
SDS 1.7%, Nov 28th, 2012
SDS 5.05%, Oct 25, 2012
DGP (3.4%), Oct 15, 2012
UNG 15.4%, Oct 2, 2012
SSO (2.5%), Sept 26, 2012
VXX 0%, Sept 14, 2012
VXX 3.8%, Aug 24, 2012
SDS 3.33%, July 13, 2012
SDS (1.9%), July 26, 2012
SDS 0.1%, June 7, 2012
SDS 4.5%, June 5, 2012


Featured in: